This past weekend we headed out to the Annual Apple Harvest Festival. We have never been before, but heard it was sure to be a fun time...& the apple fritters are AMAZING.
I think it's pretty safe to say that everyone enjoyed themselves...
And this picture? Cracks me up. Could my boy be any sillier?!
And this one...?!?!?! Can someone please explain to me WHY he looks FIVE YEARS OLD in this photo?! And oh my goodness, THOSE EYES...
And another family photo, just because....
Such a fun-filled, beautiful day of memories. Hope you are doing something fun this weekend. As for us, maybe I'll sit the hubs down and we can design/talk about the addition we want to add onto our house. Ohhh, yes!! I'll have to share more about that later ;)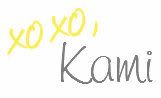 Pin It Now!