Hey everyone! This is just my monthly shout out for sponsors! Great things are happening with The Momma Diaries. There is no time better to display your button on my page!
So, you're interested in sponsoring The Momma Diaries in September?! Well, of course you are!! The Momma Diaries is a great way to boost your sales, gain more followers, and exposure for your site! Our readership is growing every day! I am looking for any relevant companies, brands, etsy shops, and blogs to take on sponsorship. I am offering four advertising options, all of which can be found and purchased

here

.
As of August 2012, here are The Momma Diaries stats:
Average approximately 7,000 unique visitors per month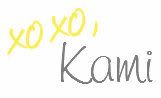 Pin It Now!