How the heck is it May, already?! Maybe it's because we didn't have our typical New England winter this year, but I just cannot believe it's already springtime!

I would like to introduce you all to my sponsors for the month!

My newest sponsor is Adventures with Little Man. Lauren is a 20 something mom who has an adorable boy, Luke. I love that her blog has so many photos!! I also love reading about fellow boy mom's. Make sure you check her out!


Charming Celebrations
is back this month as well! Have you checked out their shop yet? You can get 10% off with coupon code: "Mommy10."


And let's not forget about my awesome swap sponsors! Please visit them and say hello!!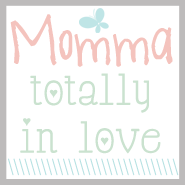 Are you interested in advertising with us? Click
here
for more info, or send me an
email
!